Tel : +86 15057426955
Fax : +86 57463895386
Mail : optical-fiber@cxyaxun.com
Skype: optical-fiber@cxyaxun.com
WeChat:+86 15057426955
Whatsapp: +86 15057426955
Add : No. 77,Chunfeng Road,Guanhaiwei Town, Cixi,China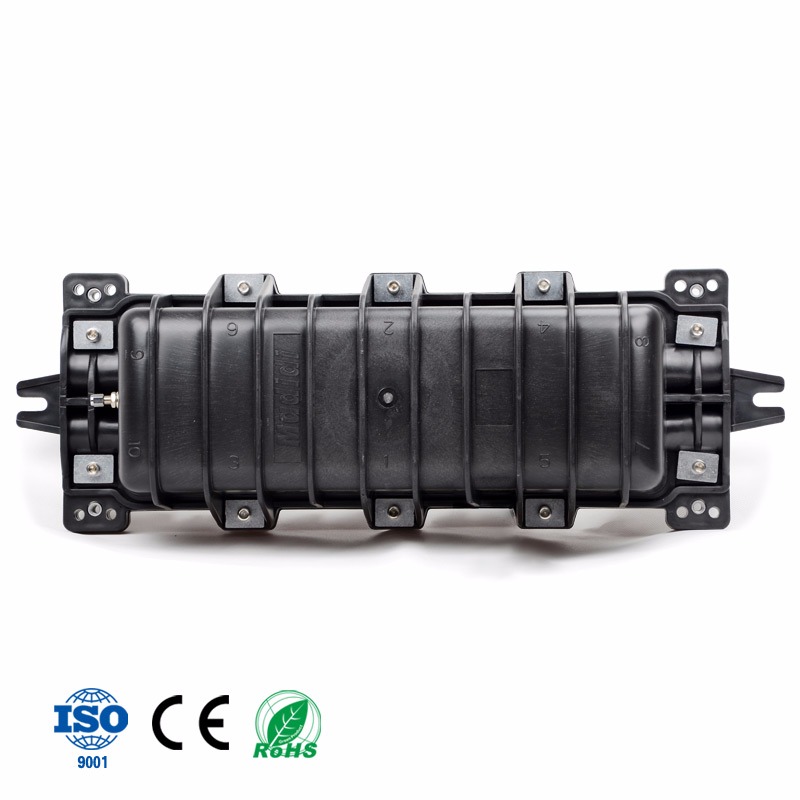 Product name
Fiber Splice Box
IP Rate
IP65
Product Model
FCBD144B

Packing Size

Inner Box Size

640*210*175 mm

670*240*200 mm

Ports

2 inlet port φ25mm

2 out port φ25mm

Packing Quantity

4 pcs / carton

68*49*41cm 24kg

Max Core

24F/tray, max capacity 144F(6 trays)

Material

Polymer Plastic+Fiber

Installation Type
Horizontal
G. weight
6kg
Key Features:

1.Suitable for ordinary fiber and ribbon fiber.
2.Fully kitted with all parts for convenient operation.
3.Overlap structure in splicing tray for easy installation.
4.Fiber-bending radium guaranteed more than 40mm.
5.Easy to install and re-entry with a common can wrench.
6.Excellent Anti-removable Screw Opening Type to protect fiber and splice ensuring durability.
7.Stand up to severe condition of moisture,vibration and extreme temperatures.